What to do when the examiner criticizes the Emirates Airlines cabin crew interview?
The most inhibited flight attendant exam is to prepare well, but the judges still criticize. Have any of you been criticized? It's too inhibited. What to do when the examiner criticizes the Emirates Airlines cabin crew interview?
Are you bad at first?
ARE NOT! You know what your level is, but by default in this article, your level is not that bad. So why are you being criticized? Simply put, the interview would not praise you for sobbing, but if you fail, you will be extremely confused. In domestic interviews, criticism is the easiest tactic used by the judges.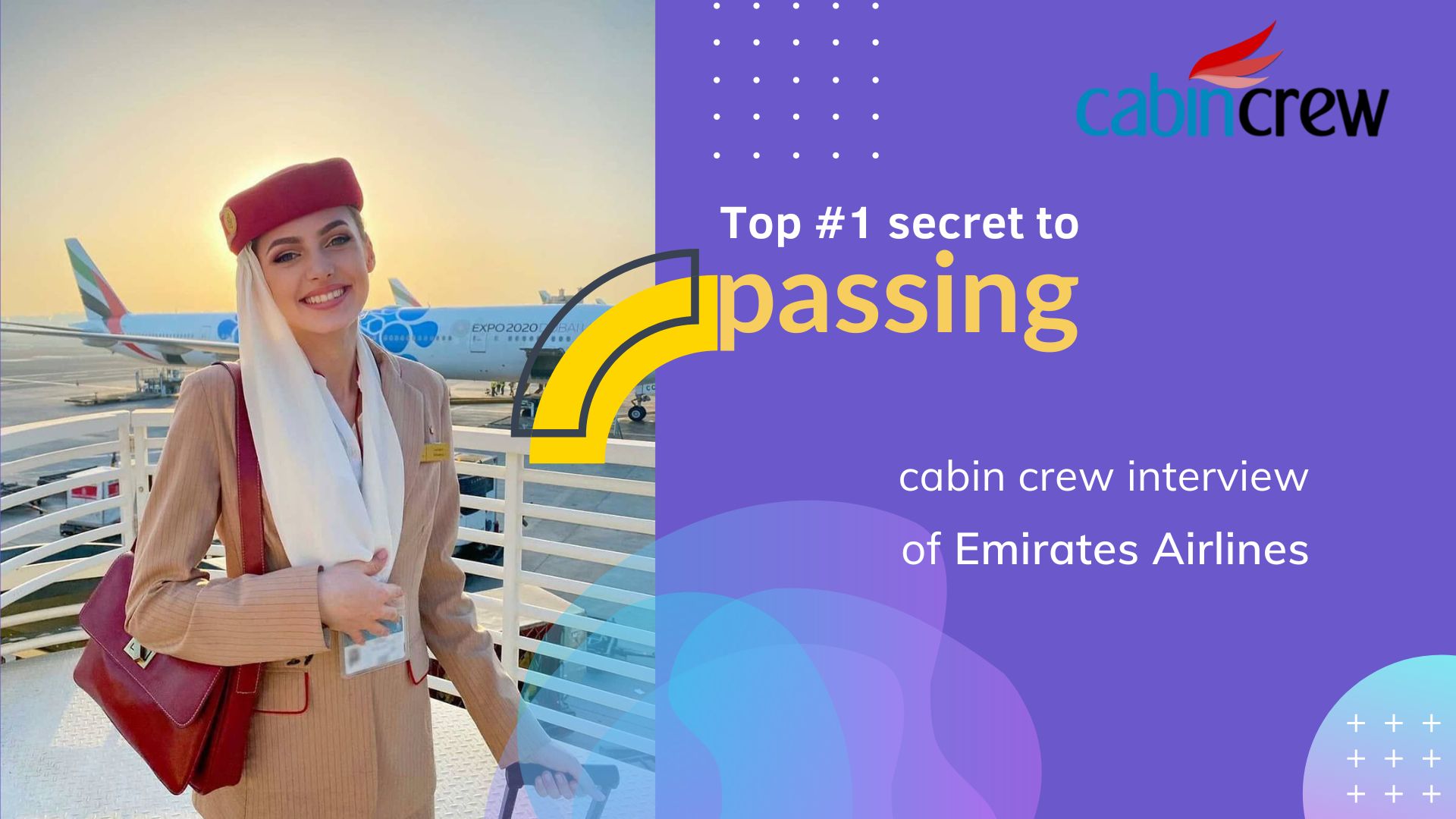 Part of the reason for criticizing you is that the judge simulates the attitude of disgruntled, careless, and uncooperative passengers. These "oh my" guests rely on themselves to be… passengers (sometimes business class) so flight attendants are enough. Which is asking to store luggage, asking to change seats, and sometimes asking to turn on the air conditioner stronger.
Usually, we are able to bear the pressure of hearing these complaints for about 3 to 5 sentences and then "opening up". Therefore, the examiner often criticizes you to see if you can withstand the judges' misty criticisms. But in reality on the plane, things are much worse. Mainly for 3 reasons:
Airplanes are a very extreme environment when it's cold, dry, noisy, and tight
Because of the extreme environment, a person who does nothing on an airplane always has a tendency to rebel
Rebellious guests often defend each other when flight attendants argue
Because of the 3 reasons mentioned above, in fact, 1-3 sentences are "war" already broke out.
Criticisms
Thus, your ability to handle situations must be very "stubborn" before the situation of "language attacks" comes to a mess like:
The most body shaming (criticism of the body)
A face like you is also a flight attendant
What kind of makeup do you wear?
Why is my nose so big?
Why are your feet so big
Do you know I'm overweight?
Are your eyes sad or sleepy?
I talk like this, who can hear me
I don't know how to shave
Do you drink too much or why do you have such a big belly
All forms of criticism of the body are the most inhibiting criticism of the solar system. It is beyond the framework of simulating attitudes but it is their own habits and views of beauty. Well, this one may shock many people, but it's still… the truth. They are there to judge you because you are testing and they are grading. Sometimes, each person's beauty is different, but in the name of the company to say that you are beautiful or ugly… can't help.
How to fight this kind of criticism: first in all situations, you have to be very calm because you get caught up in the situation when you "go away from the shore" and don't come back. LET IT BE, let it go, you're going to go to work with the old people. Then be honest, don't argue. Any direct argument will incite rage and will be in the name of service like: why are you doing the service so controversial? Done, always win the plan. Remember, don't protest directly, but don't stay silent either. Silence is bad. Silence is consent. Well, what now? Very simple. Be protesting but indirectly.

How to resist criticism
First of all, thank you for your comment.
Then gently feel the criticism like: thank you, judges, I know my nose is like this, my belly is like that, my shoulders are like that. Get it all. And then said that I actually prepared to change, improve my appearance, and have a roadmap for this change. But when I saw the exam schedule, I was too excited to participate right away. This expression shows that you are fully aware of where your body is not and that you already have a plan to improve. The examiner will have a hard time refuting you on this point. As for the fact that you always take the exam but haven't improved yet, you have explained that you are too passionate.
And yet, they are still angry and want to criticize, so you will say more according to the principle of 3 strengths in exchange for 1 weakness. If you have a slightly large nose, then use good English communication and service experience with VIP guests or you have a foreign language 2. Remember, this way of speaking helps distract the examiner from attacking the body. shaming. If they are immature, they may forget to criticize you. And if they're tall, just be patient. The rule is 3 strengths for 1 weakness. So I have 3 weak points and 9 strong points. Surely someone here will say: I'm dead, I don't have any strong points, what should I do?
Oh my gosh, it's simple, I always design 9-12 strengths for you to use gradually.