From Zero to Hero, how do you have the skills to be an Emirates Airlines cabin crew?
To qualify for a flight attendant interview, you need to show the examiner that you have the ability to do this job, or rather you have the necessary skills. From Zero to Hero, how do you have the skills to be an Emirates Airlines cabin crew? how to be skilled enough to be recruited as a flight attendant, and what skills are deemed necessary. There are two groups of skills you need to get as high as possible:
Customer service skills
Communication skills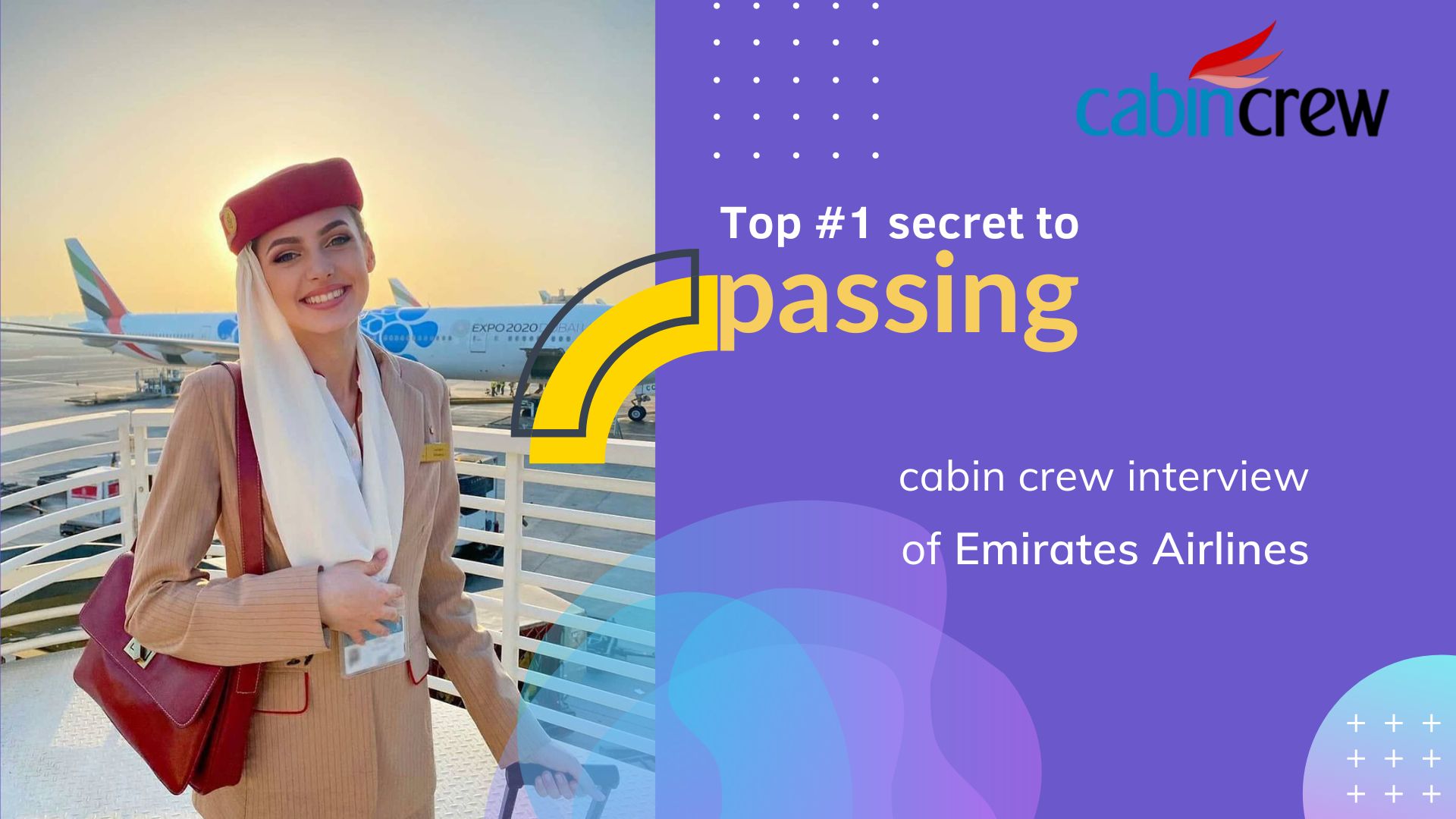 The customer service skills group belongs to the occupational skills group and if you choose this career, you must continuously improve it. The flight training program only provides a part of professional knowledge, you need to continuously read books to develop your body. A very good book about service is "Amazing Service, Amazed Customer" which is a bedside book of service people.
In this chapter, I focus on communication skills. Communication skills are skills to interact with people with the aim of making the other person perceive and act according to your will. On average you lose:
21 days to form communication habits through daily communication actions
42 days to maintain the habit
90 days to turn a habit into a skill.
Thus, it takes about 3 months for you to master communication skills in all situations, but that doesn't mean that it will take you 90 days to take the exam. You need at least 15 days to master the basic communication skills training exercises to gain certain confidence. Our goal is that after 15 days you will answer 5 consecutive questions from the examiner with an energy level of 8/10.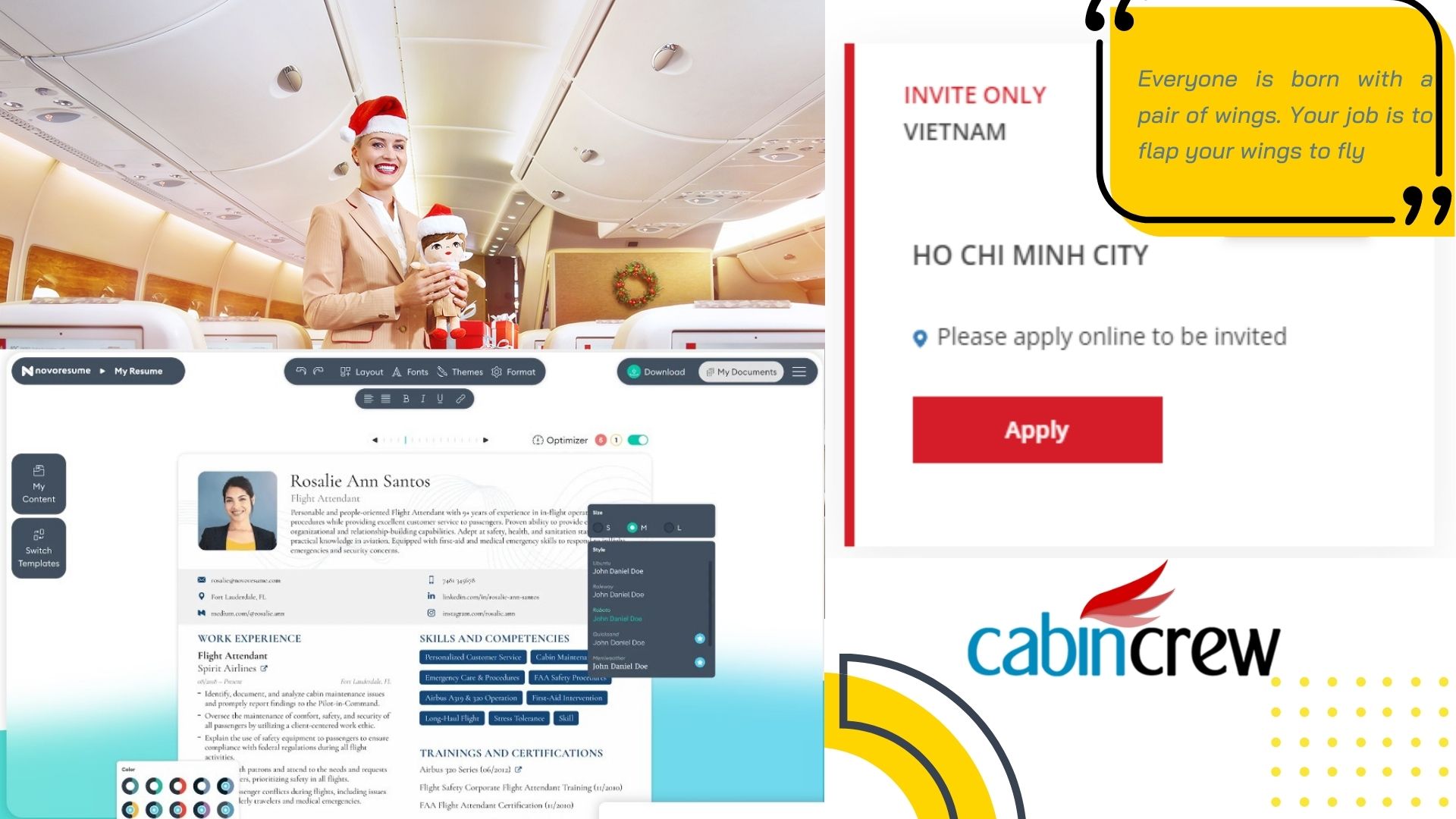 What is an 8/10 energy level?
The energy scale from 0 to 10 he developed takes 0 as extremely negative and 5 as normal while 10 is exploding in inspiration. So the level of 8/10 that the professional level when positive emotions are expressed enough through body language, through the way you convey ideas through answers and the opponent takes about 3 seconds to like and 5 sentences to choose you.
It sounds difficult, no need to worry, I have designed the exercises to practice to get 8/10 very easily. You probably also realize that the 8/10 energy level requirement is the airline's selection criteria for flight attendants.
How is the route?
You need to master the theory in the first 3 days. You need to understand the relationship between beliefs creating emotions, emotions creating thoughts, thoughts creating actions, actions creating decisions, decisions creating results/consequences, and results/consequences accreting. / erodes trust. This is the root sermon, I call it the tree of faith lecture. You can review this lecture here (when logging in with an account that has been activated in this book).
Then you start to understand and practice the Think & Talk method featuring a roleplaying game to activate the ability to generate ideas within 1 second. His secret in this method will help generate tons of ideas, not ideas anymore.
Next, I guide you to strengthen your emotions through ILOVEYOU exercises and mastering body language. You come here to congratulate yourself, you are at the level of controlling other people's emotions through your body language. This is key in getting the examiner to like you so they choose you in communication.
In the last level, you will gain absolute confidence in a challenge. I will let you choose from a list of many challenges. You have to choose a challenge to overcome. This is very serious and important. The challenge is part of his training program. It helps you shape what needs to be done to achieve any goal, what methods to achieve that goal, who will accompany and what factors stand in the way. You will have an absolute focus on the goal and that is what he wants you to have. Your inner strength will be unleashed and you will be rewarded with the official challenge of being a flight attendant. This training model you've probably heard of such as Military semester. In my program, everything will be clearer because this is not just a game but your job and career.