How to pass cabin crew role-play examples for the first time
How to pass cabin crew role-play examples for the first time and Role-playing in the Emirates Airlines recruitment process can be a daunting part. To pass this game you can follow these steps:
1. Learn the game by Reading the instructions carefully you have to really try to understand how this game works.
If you have participated in Emirates Airline's contests for flight attendant positions before then you must have played through these role-playing games, or you can refer to previous contestants who will help you better understand how the game works.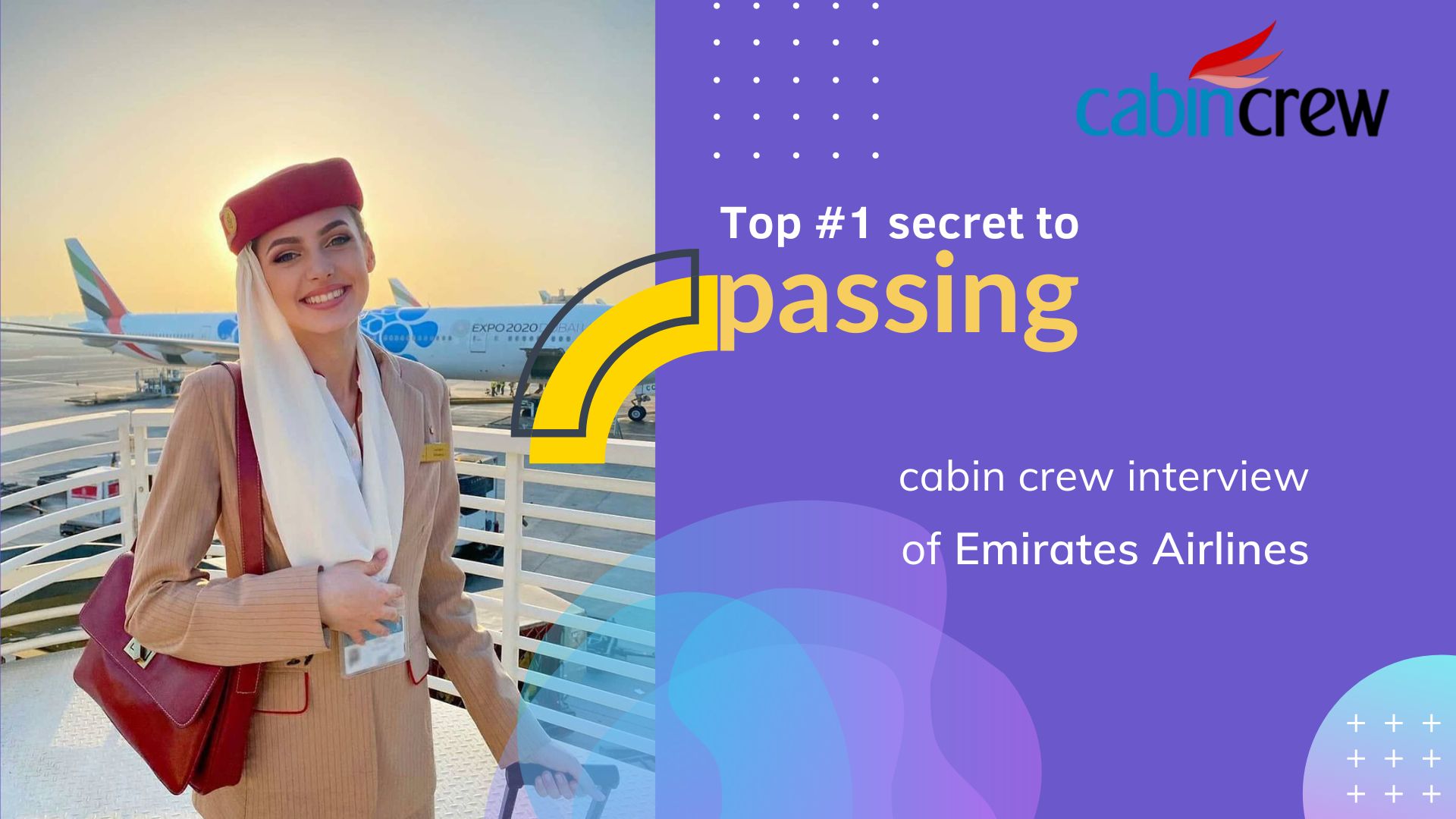 In an Emirates Airlines role-playing game, often the examiner will give you a scenario or a specific task, but often it will be very awkward. You will be given a role in that scenario and have to complete your task. These tasks may involve communication skills, problem-solving, creativity, teamwork, and time management. These skills are very important for you when working on an airplane
In addition, Emirates Airlines Role-Playing Games are often designed to assess the skills and qualities the company is looking for in a candidate, including the ability to work effectively in a team, manage intense stress, creative ways to handle intelligently, confidently in changing situations, thinking logically and reacting quickly to unforeseen situations.
During the game, you will see questions and situations presented to test your skills, which is common in recent recruitments. You may need to talk to the characters in the game usually the judges will play those characters, solve problems raised by the judges while playing the role, or make decisions that are in harmony. to complete its mission.
If you've played role-playing games before that experience will help you, maybe you'll have the advantage of having a better understanding of how the game works its traps, and experience in handling challenging situations posed by the examiner and solving problems.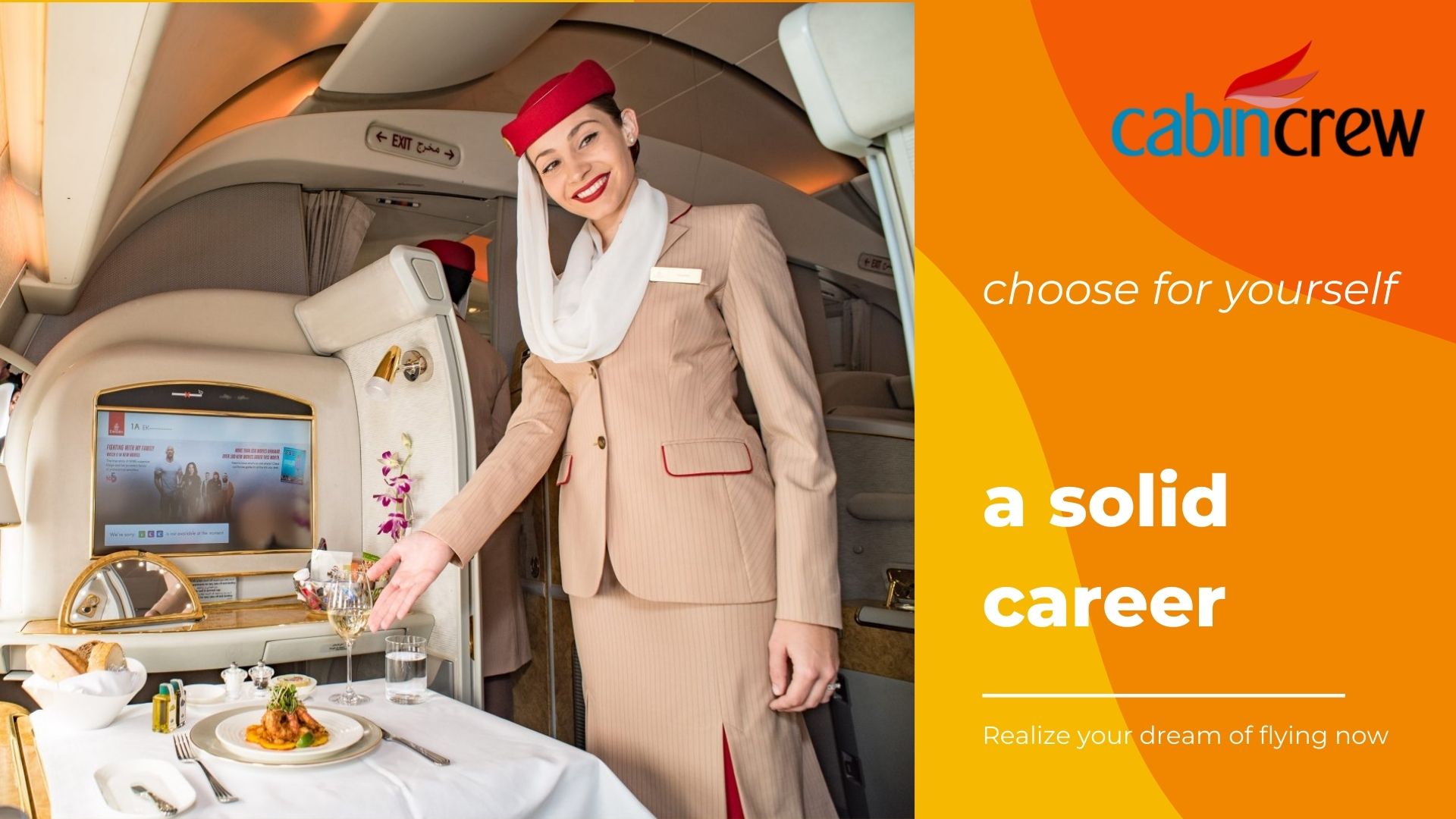 2. Focus on your role:
Consider the role you are assigned in the game and focus on your mission. A very important note is to imagine yourself actually taking on that role in reality. It's really helpful to get you a better idea of how to do it.
One experience is that when participating in an Emirates Airlines role-playing game, you need to focus on your assigned role and imagine yourself actually taking on that role in reality. This will help you better understand your tasks, avoid distractions, and how to best complete them.
Let's look at an example. If you are assigned the role of a flight attendant, you need to imagine yourself actually serving passengers on a flight, which can sometimes be difficult for candidates who have never flown before. But it is important that you know the skills needed to serve passengers effectively, so you must link to your previous service experience, including good communication, meticulousness, and accuracy. , time management, and dedication to customers.
One piece of advice from the judges who have hosted this game is to focus on your role and imagine yourself actually taking on that task, what you can do is generate ideas quickly. better at handling situations and aiming to harmonize the interests of the client (as the judge) and the company (in your role)
3. Use creative thinking:
Role-playing games in the hiring process can require you to think quickly and creatively to solve problems. This is a mandatory requirement in the context of increasingly fierce competition between aviation services. Use your imagination and creative thinking to create unique and effective solutions but keep in mind that your creative ideas must be realistic.
In the Emirates Airlines role-playing game, you can face difficult situations and have to think quickly to find solutions. That's when you need to use your imagination and creative thinking to create unique and effective solutions.
Using creative thinking can help you find new solutions that are not limited by traditional solutions. Use visual associations with objects around you to find solutions by linking them to the customer's interests. For example, a pair of scissors can associate with the ability to cut customers' anger. With a pen, you can think of the ability to empathize with customers' emotions and write down their needs. You may come up with unusual ideas or find ways to apply your skills and experience to different situations.
Another example Imagine when you are participating in a role-playing game as an airline attendant and you are facing a schedule delay problem. Instead of finding ways to reschedule, you can use your creative thinking to come up with other solutions such as using other communication channels, persuading passengers to change their schedules, or offering solutions. other methods that can help solve the problem more quickly and efficiently. Remember that when you think the situation is difficult, it will be really difficult, when you think that the situation is easy, your brain will be flexible to find the solution.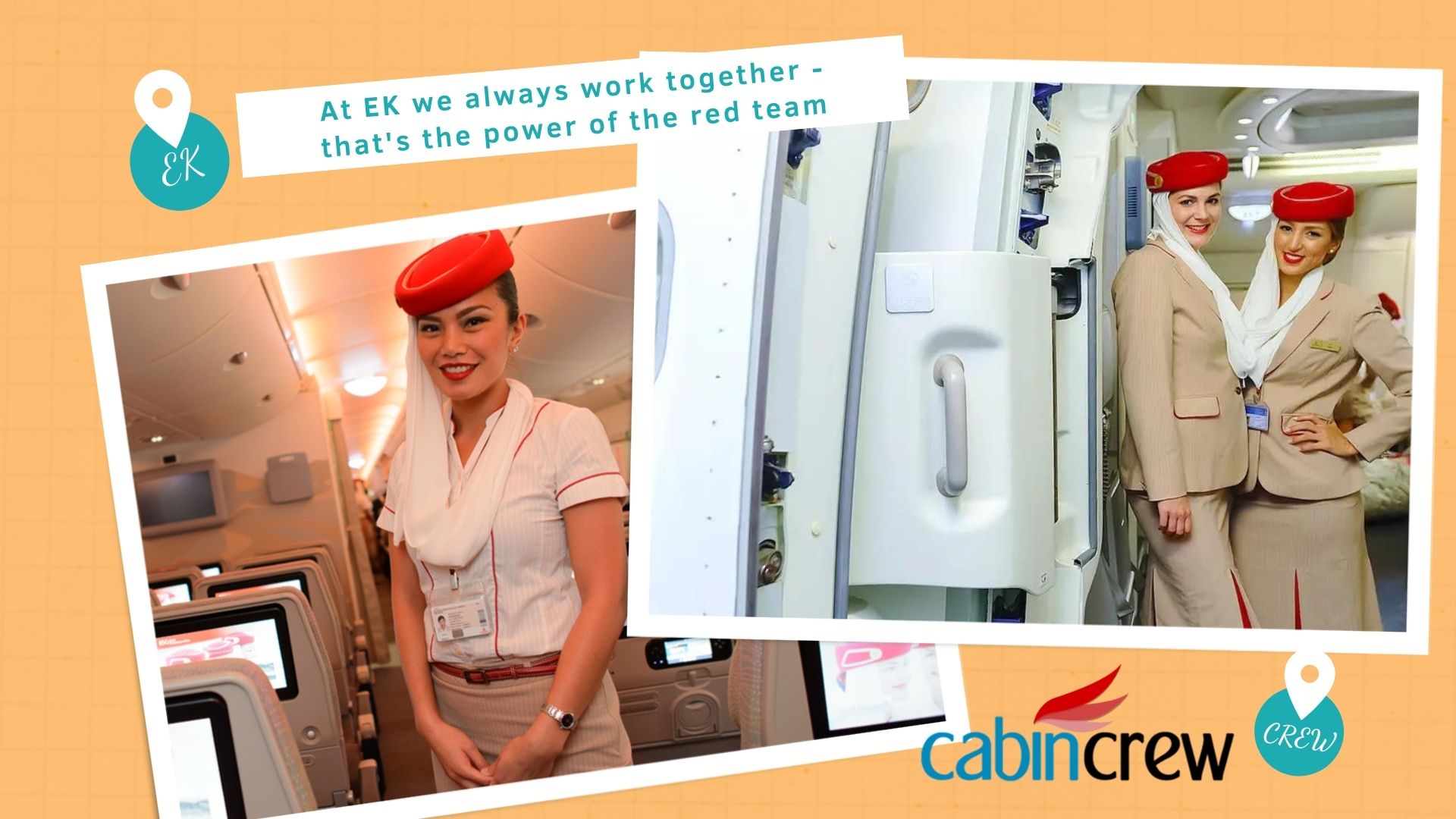 4. Teamwork:
In many role-playing games, you will need to work as a team to complete tasks. Work together with team members to achieve common goals.
In the Emirates Airlines role-playing game, you can be assigned to a group of usually 15 people to complete tasks. Working in a team requires you to be able to collaborate and communicate effectively with other team members. There are many traps for this section to weed out candidates who like to show off their personalities and look down on other candidates.
Always remember the principle: For effective teamwork, you need to exchange information and ideas with other team members to make decisions and carry out tasks. Let's listen to everyone's opinions and come up with the best solutions to achieve the common goal.
In addition, a secret to passing this game is that it is also important to divide the work properly and use the skills of each team member. You can use creative thinking to come up with effective plans and methods of working to achieve the game's goals together.
With effective cooperation and teamwork, you will have the opportunity to complete the game tasks and score points in the Emirates Airlines recruitment process. From there, we will pass this round and enter the final interview round easily
5. Confident and Natural:
Finally, keep yourself confident and natural during play. Don't be afraid to make mistakes or make mistakes, and don't try to play the perfect role. There is no absolute perfection in service but only room for sincerity service so focus on learning and improving your skills.
Confidence and spontaneity are different, but two important factors for success in the Emirates Airlines role-playing game. When you are confident, you will be able to focus on your task to the fullest and show your skills at your best. However, overconfidence will take away the sincerity that makes up the naturalness of your communication. So you have to harmonize both factors.
Don't be afraid to make mistakes or mistakes, use them as an opportunity to learn and improve your skills. If you make a mistake, stay calm and focus on correcting or finding a way to remedy the situation. As mentioned above, sincerity is the pinnacle of service.
Also, always keep yourself natural during play. Present yourself honestly and honestly, and don't lie or try to downplay yourself in order to be appreciated. Emirates Airlines is looking for candidates who are trustworthy and honest, so always keep yourself natural and sincere in the game.
To sum up, being confident, natural, and focused on learning and improving your skills are critical factors for success in the Emirates Airlines role-playing game and in their hiring process. Not all candidates do well in these factors. The trick is to practice regularly with people with prior experience.
Remember, role-playing during the hiring process is a way for Emirates Airlines to gauge your skills and abilities. Try to work hard, stay focused and present yourself in the best possible way. Good luck!