How to answer the Emirates Airlines cabin crew interview so that the judge can choose you
This season, interviewing flight attendants is really difficult. It's already crowded and difficult to ask! Rest assured, apply the way of answering the flight attendant interview to let the judges choose you in the Cabin Crew Interview set of tips to be successful, future crews. Nothing is impossible if you try your best. Watch the clip below and you will understand. So How to answer the Emirates Airlines cabin crew interview so that the judge can choose you
The answer usually has four components:
Suppress the defenses
Smart leadership
Reasons for choosing you
Call to action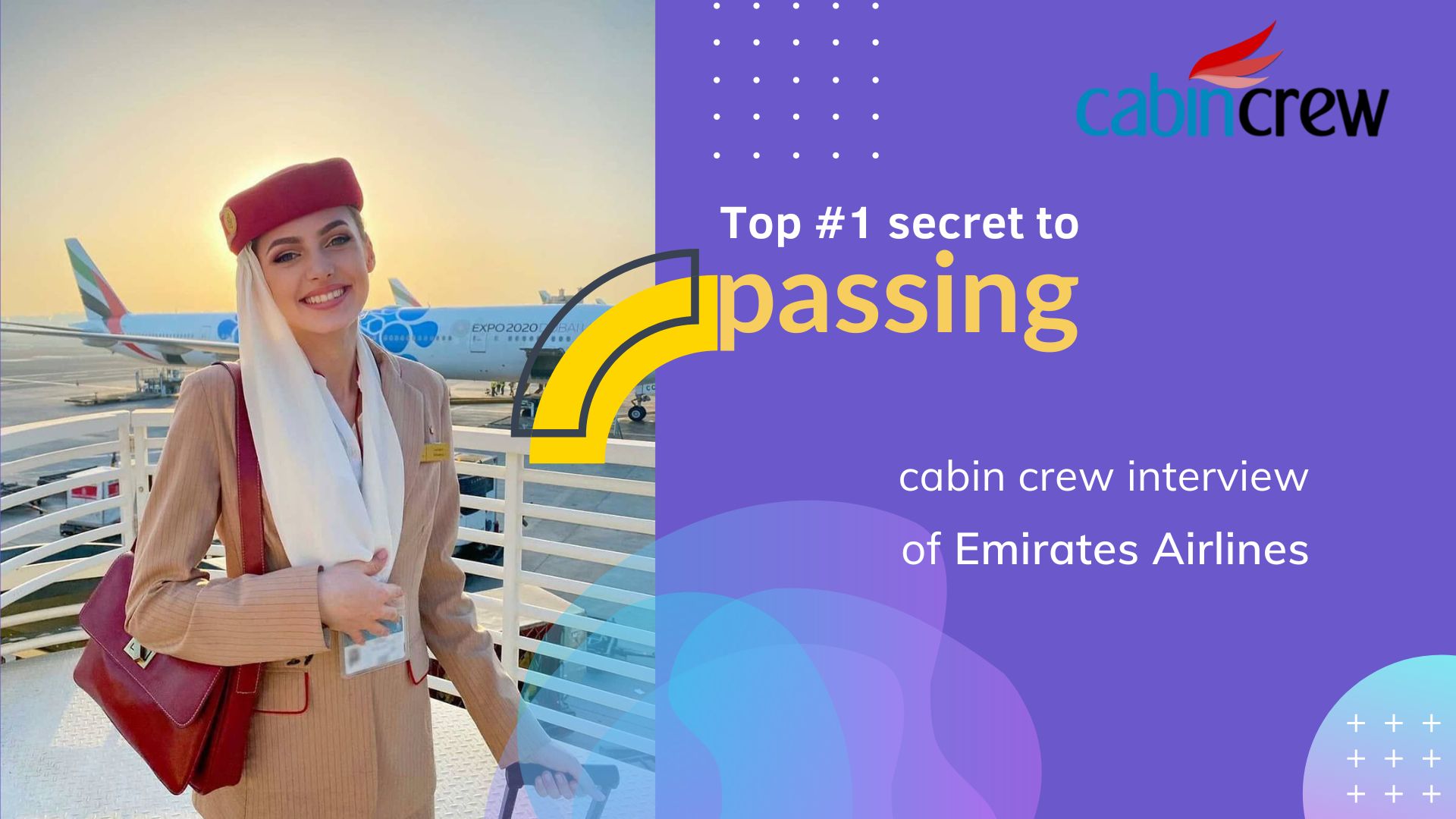 Why is it necessary to extinguish the defense?
Who defends whom? Both, you and the examiner. When both subjects first meet, there are always doubts (doubt and shyness). It's like meeting her for the first time, just imagine. So why doubt? Remember the last post you talked about why you were afraid? Because:
Strange space
Strange topic
Strange opposite person
It all makes you tense, but when you're tense, your face is often "slightly wrinkled" The judges think "wrinkled" at them, so both sides keep frowning nervously all day. So you must understand that it is necessary to extinguish this psychological defense. How?
Communicating with comfortable body language
Focused eyes (but don't stare)
Smile even when talking
Stressed, stressed voice
Doing so will both release your defensive mentality.

Smart leadership
This is the most important part to make the appeal in the standard flight attendant interview answer. Why this part? Because the reason for choosing is something you want the examiner to understand and accept, but it's often crude and easy to misunderstand. So the leading part makes the reason for choosing more acceptable.
For example, everyone likes to say that she wants to be a flight attendant because it's been her dream since childhood. WOW is great but did you know there are 500 contestants in each batch saying that sentence? The examiner hears it so much that they are scared and they really don't believe your dream even if it's real. So let's change the above sentence to everyone has a dream of becoming a flight attendant, even if that dream has been since childhood. But I am here today to fulfill my dream because I have prepared very well for this exam. WOW is it better this time?
Do you understand the meaning of survival when using smart leadership?
Reasons for choosing you
There are two types of interview questions:
Question about information from you
Service Situation Question
So there are also two types of reasons to prove you're a good fit for this amazing job as a flight attendant. Let's talk about your personality. Service-oriented personalities such as careful, meticulous, listening, and positive… will help the examiner better understand you and see how you are suitable for this job. But it is wiser to personalize your characters. For example, instead of it, you are a good listener. Tell me that listening actively is something I learned from my previous work. It helped me mature and fit into a job in customer service. When you personalize your answer like this, it will be most effective.
Call to action
This technique helps the examiner wake up and choose you
Why is that? During my response, it must have been long and they may not be listening to you anymore. So how do you bring the focus back? Make clever sentences. In the clip above, he explains this technique very clearly. When the sentence break is created, the call action effect is also created and triggers the subconscious action of choosing you. This is a difficult technique that requires regular practice.
There are many types of closing sentences, but the easiest way is to say thank you. For example:
Thank you judges for listening attentively
Thank you judge for giving me a chance
Please pause before the word thank you about half a second is beautiful.