Grooming secrets when interviewing Emirates Airlines cabin crew
When thinking about interviewing a flight attendant, most women will have a headache because of the right makeup tone. Those concerns are correct but not sufficient. I will analyze some angles and recruitment tips and give you an expert suggestion on this makeup section. Grooming secrets when interviewing Emirates Airlines cabin crew.
Advice from recruiters
For both men and women, we don't use the word makeup because men don't have makeup. Instead, we use the word grooming. Grooming in the aviation industry is understood as head to toe, including:
Hair
Face
Jewels
Uniform
Fragrant
Shoes
In short, all that stuff that puts your body on is called aviation grooming. Obviously, it's much broader and even if you're a male contestant, you have to be concerned because you're the face of the company.
If you depend on a Makeup Artist on the day of your interview, it will be convenient for you because you will only focus on the exam. Makeup already has someone else taking care of you. But imagine later, if you were a flight attendant, wouldn't you hire someone to do your makeup every day? That motivates girls to learn makeup for themselves. You can learn more about flight attendant makeup. The course helps you to be proactive and in correcting your makeup in case you have a problem in the interview room.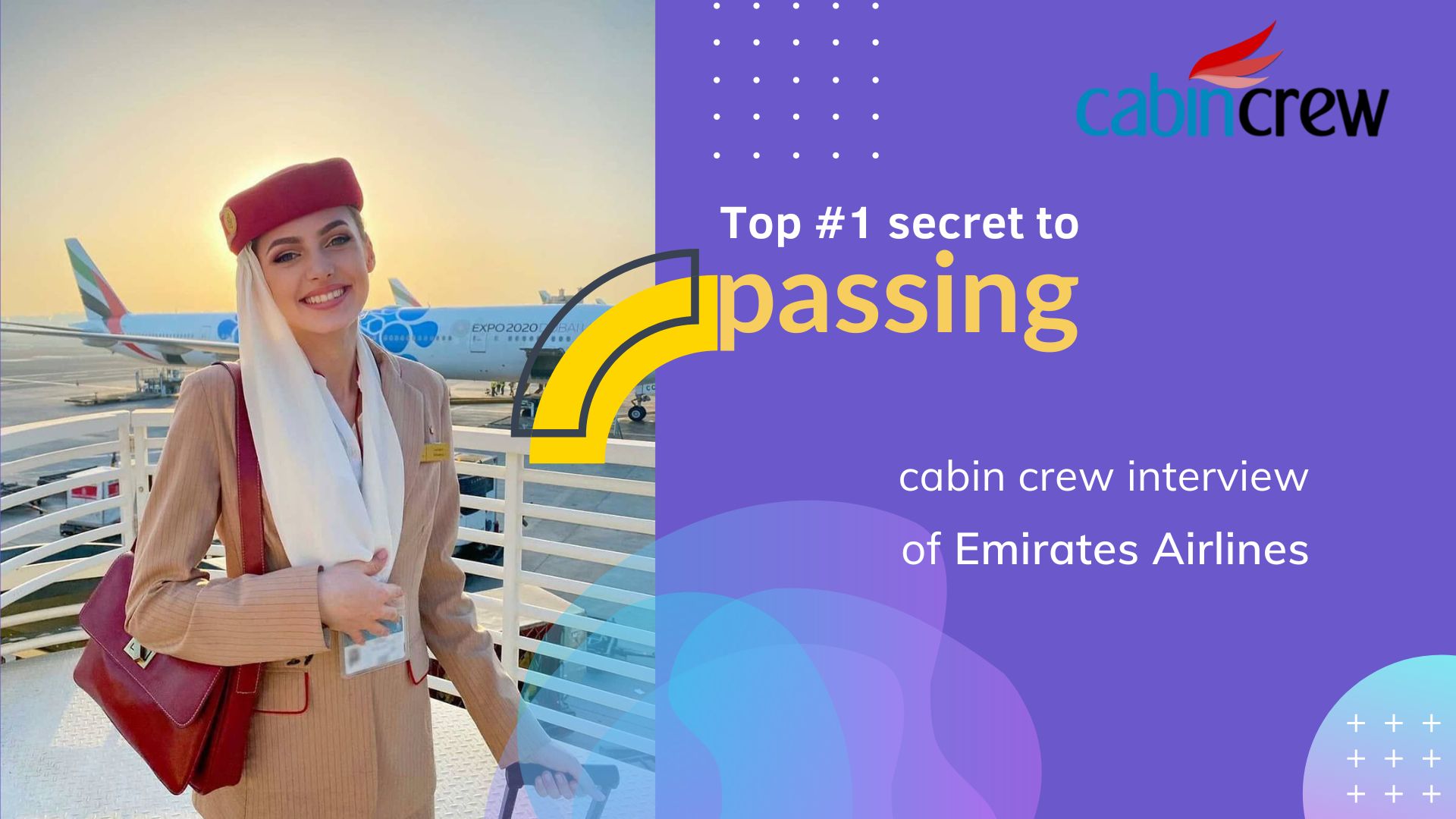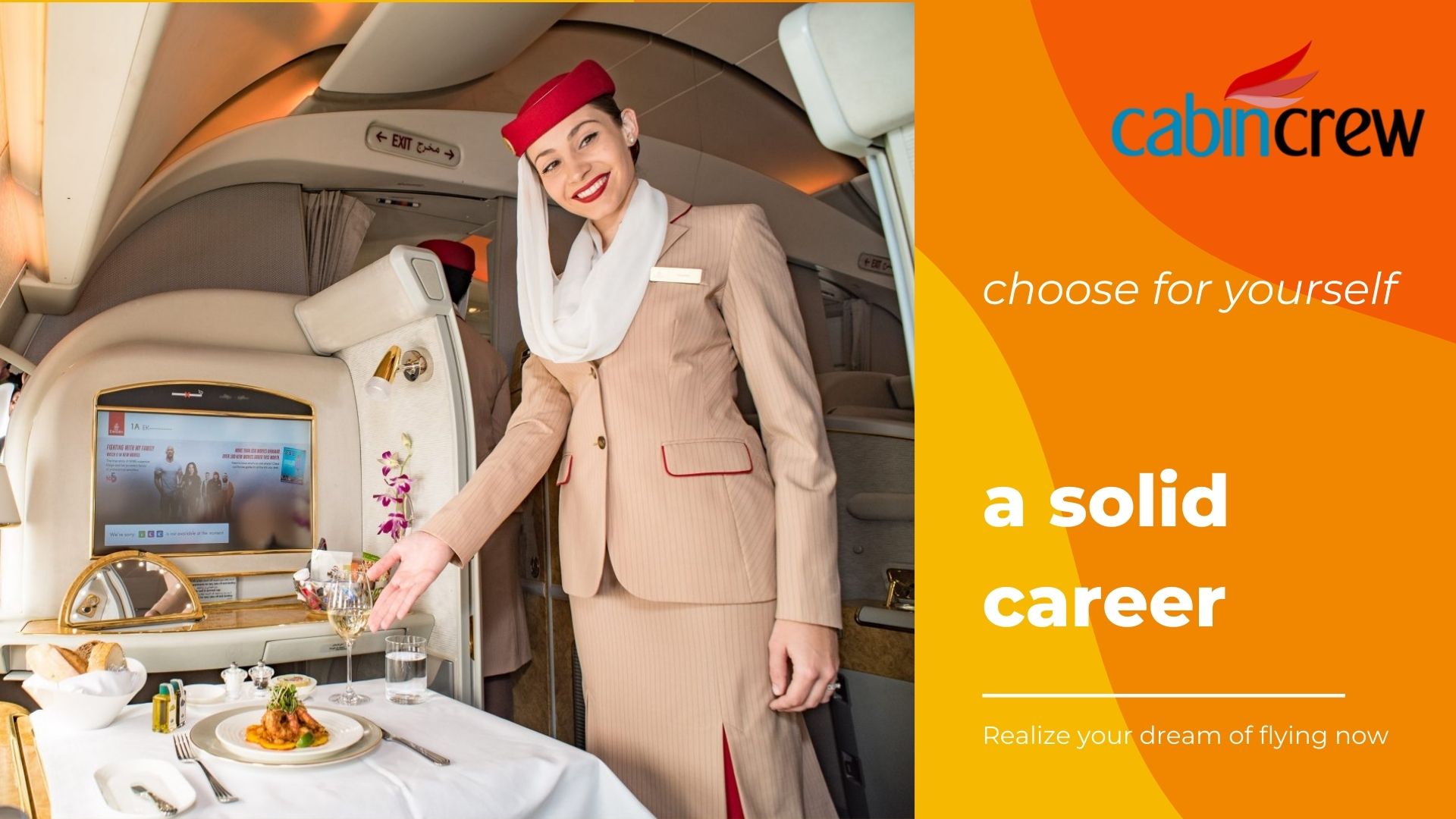 Having knowledge of makeup also helps you shape your style more carefully and get used to wearing makeup when attending important events such as interviews. I remember there was a female student with a rather dusty style before the flight attendant exam and she was not used to the bride's shirt, pencil skirt, high heels, and even heavy makeup. . Normally, she is very confident in class, but it is the unfamiliarity of the exam uniform and makeup that makes you keep paying attention to the costumes but forget that you need to show your best skills. The same goes for your male friends who are not familiar with office attire. So you see, learning makeup not only helps you with knowledge but also helps you shape your style and be confident with that style before the interview. You have to be a perfect version first.
Expert Suggestions
With hair, women should do a bun when taking Emirates Airlines. With Emirates Airlines, you need a neat bun according to the standards of Emirates Airlines. As for men, you should pay attention to a neat haircut a few days before the exam to avoid long hair quickly. It is important for men to shave clean and it is best to bring a razor because when you are worried beards are easy to grow quickly. Men should also use hair-shaping gel to create a certain shine for the hair.
For the face, Emirates Airlines' makeup tones is red with Emirates Airlines style. Most of the other brands also use Emirates red tones. Pay attention to eyeliner and false eyelashes not too much because they will backfire if used in the wrong way. Men don't wear makeup. And of course, it is best that you take care of your skin 2 weeks before the exam to make sure there are no blemishes like acne and the brightness of the skin will be at its best.
With jewelry, women should only wear pearl earrings of 1 type, if you have a simple ring without stones, it is still acceptable. Also do not wear any other jewelry. Both men and women are advised to wear a classic watch as it is a mandatory accessory when becoming an official flight attendant.
With uniform. Men will wear a short-sleeve shirt with classic trousers and a tie with men on a classic dark color and the small version plus a belt should also be classic or simple. Avoid tight pants and high hem above the ankle, that will not be right for men. For women, you should choose a shirt that has the least wrinkles and fits your body, not too loose because it makes you fat. Women's skirts should be 5cm above the knee, avoiding being too short will offend the judges, but also not too long because it makes you old. Women don't need to wear tights. And women's shoes should be classic black leather, with a heel height of 5cm or more. Men's shoes are also a classic to avoid using offensive loafers. Black men's socks with the same color as the shoes and pants.
The scent, avoid using too strong perfume because in a closed room and crowded it is a disaster. Use only a small amount of light-toned perfume to mask body odor and tissue when waiting for a long time.
So a standard style will contribute to creating the confidence needed for you to win the interview round. I wish you success.