Secret answers that are easy for judges to choose when interviewing Emirates Airlines cabin crew
Do you know what the judge interviewing the flight attendant will decide, he already knows the outcome. There are only two answers, one is PASS and the other is FAIL. I'm just kidding, if you really say that, no one can say it right. But what if he says he knows how to prevent you from FAILING and CHOOSING PASS if you execute his strategies? Secret answers that are easy for judges to choose when interviewing Emirates Airlines cabin crew
Reading the examiner is a difficult subject and he is not here to analyze and show you the whole sky of psychological principles. But instead, I will explain the situation and give you suggestions for you to follow. I have had more than 2000 students follow this method and they have won so he believes his methods have been proven. Here we begin.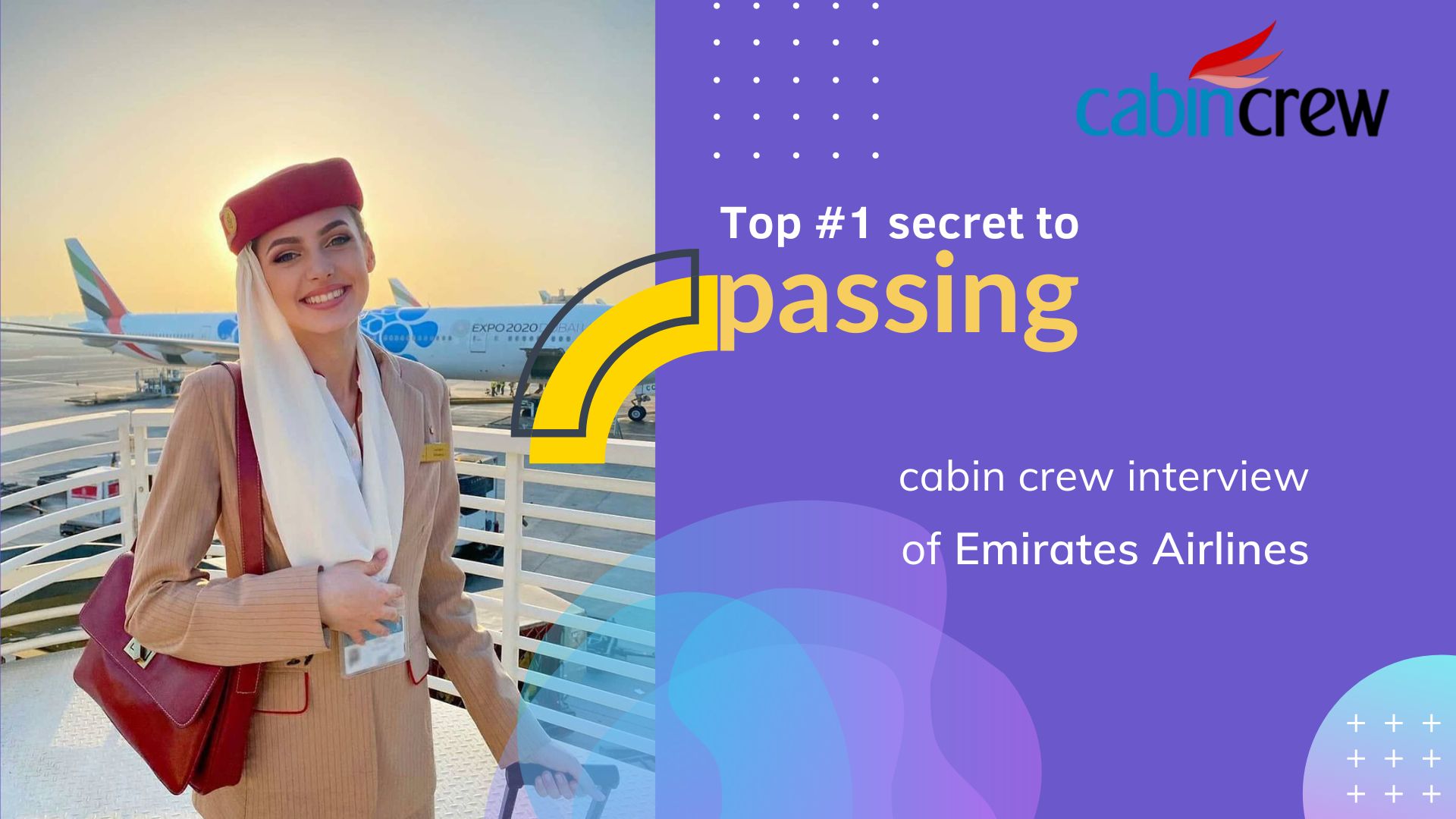 The examiner has 3 decisions when meeting you:
Let you park right away
Let you fall right away
Hesitantly listen to find more reasons to save you, if they can't find them, they will remove you
What do you have that the examiner decides differently? After a period of recruiting, a judge will form for themselves a candidate portrait they like. When you match this portrait, they almost make the decision to choose you right away. In each different judge, due to different working processes and different positions, the portrait of successful candidates in their eyes will also be different. But there are some things in common such as:
The outer part
You have the standard shape of both male and female flight attendants
You have a face that matches the uniform
Your personality matches the company's service style
Whether your smile is permanent or not speaks of confidence and attracts them at first sight
Your face, smile, and voice are in sync with each other and are serviceable, in other words, friendly and trusting
Makeup and grooming including your outfit matching the tone of the brand and the dress requirements from the company
Your gait is comfortable and confident
Your way of speaking has a beginning and a tail, clear conciseness, and position of the listener above, not quarreling or confused
Your English accent is US or UK standard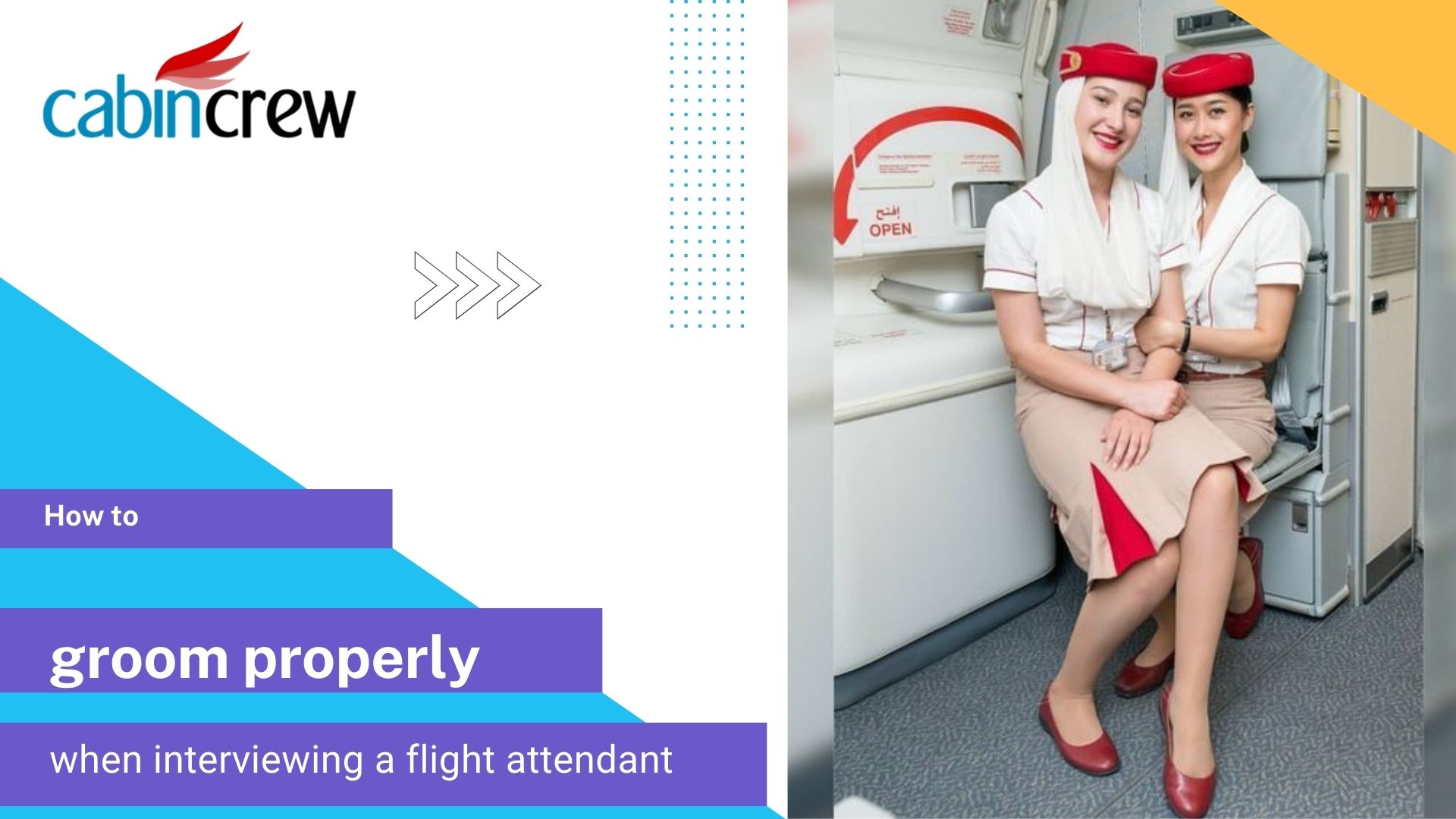 Inner part
– Experience and how you handle the problem

There is almost a bias towards candidates who do well on the outside as there is a tendency for the examiner to infer that the inside is your experience rather than looking at your CV or application form.
If you do well on the outside in the first 3 to 5 seconds (first impression), then you have almost a 50-80% chance of going inside. In the opinion of general aviation judges, they believe that taking care of your appearance is also a skill in passenger service. It is very difficult for you to prove the opposite because basically this job needs candidates with good looks and care for their appearance.
Thus, their decision is based on their perception of whether they are suitable for the job or not based on the appearance factor. That belief creates positive feelings of liking you or negative feelings of not liking you. If positive they tend to focus the questions to choose you rather than negative to choose difficult questions to see if you are really talented or not. Decide they will be quick when they have the answers in mind and hesitate to ask many questions when they are hesitant.
The majority of candidates will be eliminated, nearly 90% according to Emirates Airlines statistics because the appearance factor has eliminated you before you have time to prove you have other skills.
Besides looks, communication skills will be number 2
Communication is you interacting with them through them asking questions and you answering. The process of exchanging this information seems simple, but with no rush and stress, the feeling after hearing your answer will determine whether they have faith in you or not. So focusing too much on a good answer isn't nearly as helpful when you're interviewing. Oddly enough, most candidates tend to stick to good answers rather than focus on generating positive emotions.
"In other words, A simple answer with a professional style is much better than a good answer but with a casual style of anxiety."