The secret of the judge's criticism in roleplay games when interviewing Emirates Airlines cabin crew
Almost the specialties of airlines when recruiting are criticizing you when you reply, interrupting while you are speaking, and making rude comments (negative comments like slapping the water in the face). This is not typical of airline recruitment when you compete with international airlines, but it is quite typical in Vietnam. However, if you look closely, you will see that this is just a recruitment style or rather a recruitment "trick" to filter out unqualified candidates. Why is that? The secret of the judge's criticism in roleplay games when interviewing Emirates Airlines cabin crew.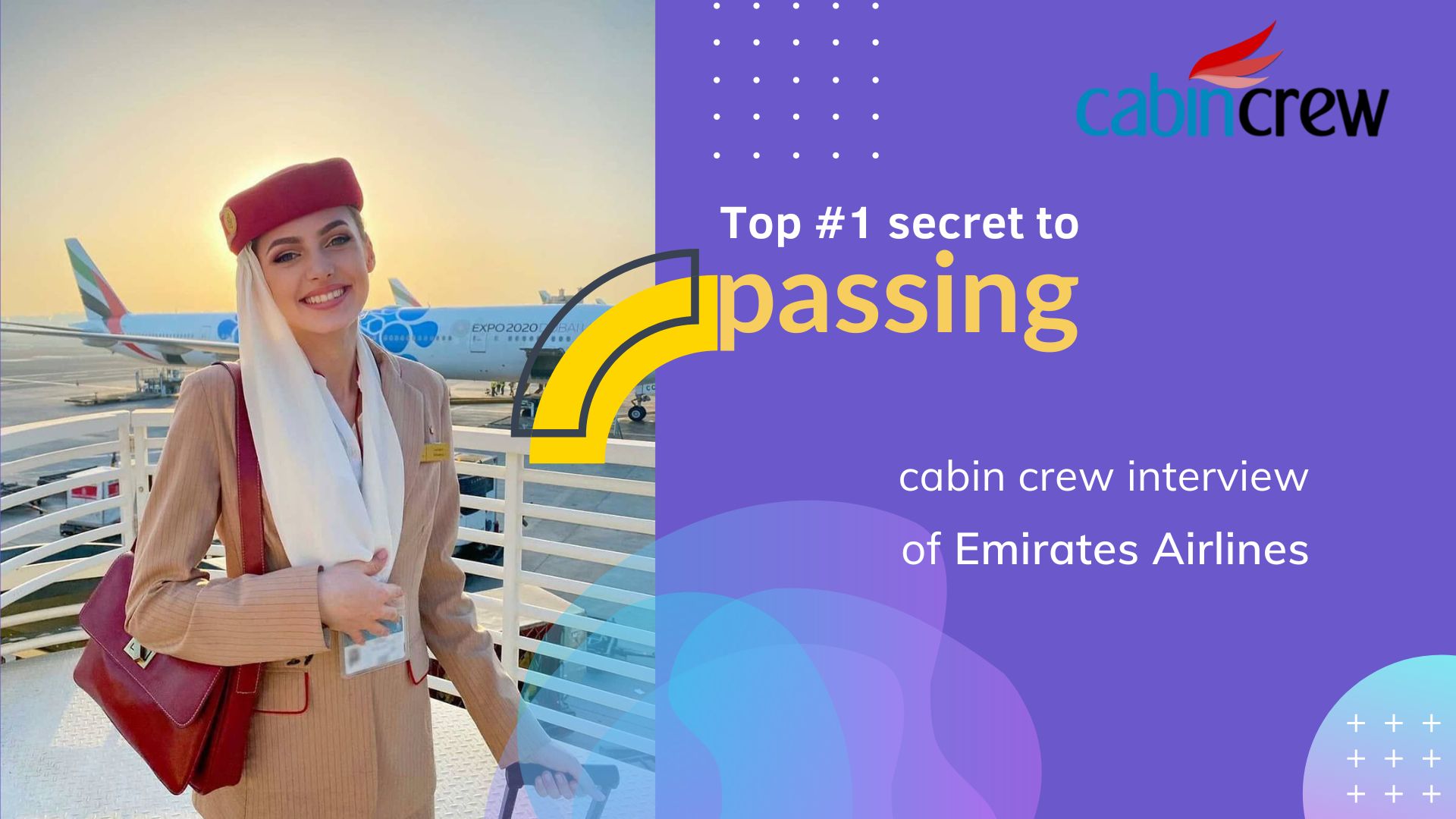 The truth that few people know
The first is that the examiner does not know who you are other than the information you provide in advance through the application form. They have no reason to hate you to the point of being so impolite. But on the plane, at the airport, you can encounter extreme guests. Maybe they had to wait for a late flight or in the cramped and chaotic space of flying sickness and the noise of the plane plus the discomfort of the seat made even the most easy-going passengers become uncomfortable. agitation. And whatever comes will come, there will be guests who, despite their very luxurious appearance, can also be overzealous when there is an unsatisfactory event. And you're the one who bears it all, of course, you're the flight attendant. And to make sure you can stay calm in such hot situations, make sure you use a cold head rather than a hot heart, the examiner will simulate the most negative emotions from the aforementioned guests while Asking and responding to your answers.
Like: – I answered as if I had memorized it, so don't take the flight attendant exam to waste time – Never come here to take the exam again, I really don't know my strength – I don't know what is proper, don't you think you're sloppy in your clothes (even though you don't have a problem with your clothes) – I don't have any experience, you'd better work in the market, it suits your attitude than.

Revelations from insiders
Sounds shocking right? Even my students were shocked when they heard these things for the first time, some even left and reacted. That's perfectly normal…if you're wearing plain clothes. And if you wear the airline's uniform, the flight attendant's, things cannot happen like that. You need to stay calm if not smile and keep asking and answering until the situation is resolved. And they will decide to stop the interview if you say "fighting" back to them. Or let you through the gate if you still smile and slowly solve it. Sometimes this psychological challenge lasts for 5-7 consecutive sentences and you really have to have nerves of steel to overcome it.
So honestly, you have to spend time practicing positive ways to improve your skills. Another type of question is rush and chase. It leaves you confused and not sure where to start answering. This type of question also simulates the way passengers rush on the plane when they don't know how to explain their problem or they are in a hurry or annoyed.
In short, this way of asking comes from customer behavior. Because if the examiner asks if you are calm to solve awkward situations or not? Well, guess what, everyone will answer YES. So who will they choose? By reimagining the unacceptable attitude of losing history, they filtered out very quickly they found the right candidate. Your age and experience on the CV don't matter. What matters is how brave you are.
See you at the cabin crew interview test class. Registration form below the article. I will give very specific instructions on how to overcome all the challenges of the examiner. What are you waiting for, register now? The opportunity to become a flight attendant is in your hands. If you're lucky, I'll give you my exclusive book Top #1 secret & strategy to passing cabin crew interview of Emirates Airlines (Proven). Learning for yourself to be sure admission is ready. Let's fight!